Diversity in the workplace:
Workforce diversity refers to an organization that intentionally employs a workforce comprised of individuals of varying in terms of age, cultural background, physical abilities and disabilities, race, religion, gender, and sexual orientation. workforce diversity has a huge impact on the productivity of an organization.
As per the survey ,2 employees for every 5 employees say that they love their job because of the presence of their co-workers. When there is a supportive colleague and team, it is easier to pursue your passionate career.
But when we have diversity in workplace, it takes some people out of their comfort zone. Some professionals feel comfort when they have team members of the same culture, ethnicity, educational experience, or social status.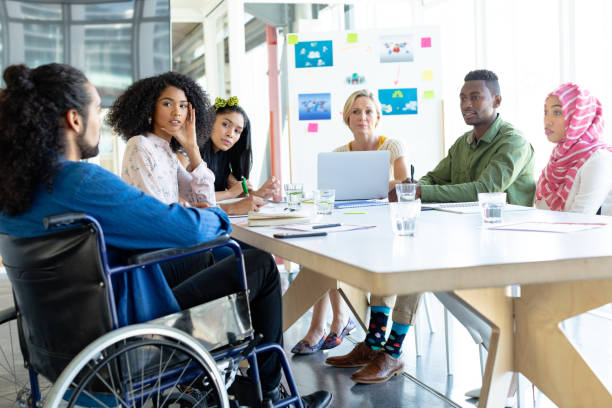 Advantages of Diversity in the Workplace:
1. If you have diverse workforce, then the quality of the work improves:
As each team member will have their strengths complement those of everyone else on the team and assignments can be handed out with perfectly so that the quality of the work improves.
Diversity in the workplace allows the strengths and weaknesses of all the team members to be spread out so that their effects are maximized and minimized respectively.
2. It provide equal work Opportunity for everyone:
while hiring, diversity in the workplace allows looking for a larger population. So that employers have an opportunity to find the best hire from the large pool for a job because they are not limited to a specific group of individuals. Providing equal opportunity helps to hire more women and also the hiring of minority groups. Workforce diversity applies to all levels of employment, varying from local small businesses to multinational firms.
HR can broaden their employee search and focus on the talent and skills of the individual, and see to that the person could fit into the team. Diversity in the workplace encourages HR to find the best person for the job.
3. It can be seen as opportunity to cross-train workers and teams.
Diversity in the workplace creates team where each person will have specific skill and everyone gets to learn and grow each day from one another.
Thus they know about various culture and ethics. It also improves the creativity of the team members. Diversity helps this approach because it offers numerous ways that can enhance the brainstorming sessions or situations.
Having perspectives from each member can create conflict at times, but this way employer and their team can learn a lot.
4. Diversity at workplace creates more revenue.
The companies when they have workforce diversification, then they tend to see more sales and revenues because of their collective efforts. Having team of multiple language can boost company profits by 10%. Gender diversity can help revenues grow by 40% in the year when workforce diversity is implemented.
5. Diversity in the workplace put halt to bias.
Bias is what destroys diversity in the workplace , when hiring managers tend to bring men than women, even if the qualifications and skills of both candidates are equal.
By bringing in the diversity in the workforce, both men and women get the equal chance of being hired by the company based on their skills.
6. Customers are attracted to diversity in the workplace.
Most of the MNC companies say that they have the right amount of diversity. Although it is quite difficult to share a workplace environment with someone who is completely different in terms of race, country, age, cultural background, physical abilities and disabilities, religion, gender, but the advantages have edge over the problems which can develop over time. Going to work every day without much challenge can be boring experience and can even lose their passion for what they do because there is a lack of diversity present on their team.
There are the benefits of having diversity as a top priority. It can improve the quality of each project by encouraging the team members to do their best, and boost the levels of community exposure that they get.
7. Even Productivity increases as a result of diversity at workplace.
By having the diversity at the workplace, their productivity levels can to 30%. When people have team members who are different from them, then there is an increase in the sensitivity levels that are present in the workplace. Each team member will be given some time to share ideas, and equal opportunity for hiring women occurs.
One of the fastest ways for an employer to encourage their team for a higher level of productivity is to have diversity throughout their organization. Though sometimes work levels decline, the overall benefit never disappears.