HOW TO FACE AN INTERVIEW CONFIDENTLY?
I see most of the people are nervous in facing an interview. Most of them prepare only on the questions to be answered in the Interview but during the interview, Interviewer will test not only for knowledge but also behavior and attitude too. As everyone knows, employers like to hire people who are well confident during their interviews.
But how do interviewer hire? And how to be confident in an interview so that you can get hired faster?
Apart from all degrees and experience you hold, the most important is to get succeeded in the interview. These tips will help you to stay calm, focused, and confident during the interview so that there will more chances of you getting hired by the company.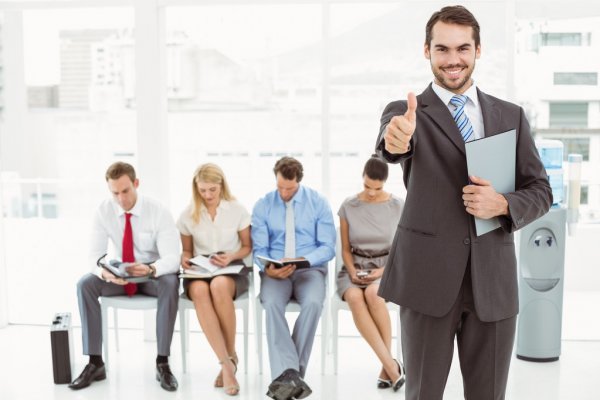 Do a Lot of Home Work Before Attending an Interview
Know About the Company
Search for company's website and various social media accounts to learn about the company. Learn about the organization and specific these points to discuss during interview process.
Know about company's vision, goal, strategy, products, finances, departments, competitive advantages, competitors, the work.
You can find ways to show that you know your company during the interview.
Prepare your Resume according to the Job Description.
Prepare your resume according to the skills mentioned in job description. You have to familiar with whatever is mentioned in the CV.
You have to make changes to resume as per the job description, and you need to know how to use the right resume keywords, so that you will have better chances of getting hired by interviewer.
As a sales recruiter wants someone who can sell. So you have to use your skills and achievements to persuade the hiring manager that you're the best candidate for the position.
Prepare for the Technical Questions.
For whatever position you apply, there will be some common interview questions related to that specific job role and if you're prepared for them, then you will sound even more confident.
Like Google for the Interview question that will be asked for Software Testing position.
Also Be Prepared to answer Some common questions.
Apart from the technical questions, be prepared with the following questions also:
Tell me something about yourself?
What are your biggest strengths and weaknesses?
Why do you to work in this organization?
Why should we hire you and what skills you have to do this job?
Are you a good fit to the company?
Practice answering these questions in different ways.
Once you prepared all above questions, all you need to do is practice a lot. Ask someone to ask the questions and you try to answer them or you can do it alone in front of a mirror. Try to answer them without reading from your paper. Do this several times, and remember the more you practice, the more natural you'll sound when the interviewer asks a similar.
Try to connect with Interviewer Rather than Impressing them
On the day of Interview
Be Punctual:
Be on time or a little early to attend the interview. But never be late as it shows your whatever reason it may be. If you have to travel a long distance to attend the interview, plan accordingly to reach the venue on time. Showing up a little bit early to the interview shows that you're punctual and that you really care about your job and you can get into a relaxed state of mind.
Organize:
Organize all your things like clothing, travel route, contact phone numbers, materials, documents, etc. in advance so you don't feel tensioned and confused before or during the interview.
Facing an interview:
When you walk into the room, walk with confidence, and give your interviewers a firm handshake when you introduce yourself. Remember the first impression is the best impression.
Smile, be natural, and speak with confidence.
Your body language is also important as it helps you to have a positive impact during the interview.
Maintain eye contact throughout the interview process.
Try to maintain a straight posture. Try not to fidget. Eliminate anything that causes you to do so.
Speak as clearly and confidently as you can and make eye contact when you share your thoughts and ideas.
Be yourself but be professional. Engage in conversations the interviewer initiates.
Do take part in conversation but not to the point that you start talking about personal details as the interviewer is least bothered about your personal details.
Make sure to thank your interviewer for giving such an opportunity.
You can ask the interviewer questions like when you can expect to hear about their decision and you should express that you are interested in having the job.
Thank the employer in writing for further follow-up.

If you follow through with these tips there may be more chances of getting hired by the company. you'll also start to FEEL more confident if you follow these steps before and during your interviews. So it's a win-win. Be confident and you will be able to give much better answers. Best Of Luck.