Tell Me Something About Yourself
How to Crack "Tell Me Something About Yourself" in an Interview
One of the very common questions that the interviewer will kick start an interview is "Tell Me Something About Yourself". Your answer should focus more on professional skills rather than personal details. You have to highlight your professional skills that suit the job requirement.
Do you know that most of the interviewers make their decision about the candidate within the first 5 minutes of the interview, so the way you start the conversation matters the most? So giving an effective and confident answer to this question will set the tone for the rest of the interview. Most of them don't know how to answer, how should they mention their work history, a timeline of the previous jobs, education, and which skills to highlight? As a result of this confusion, they fail to impress the interviewer in the first place.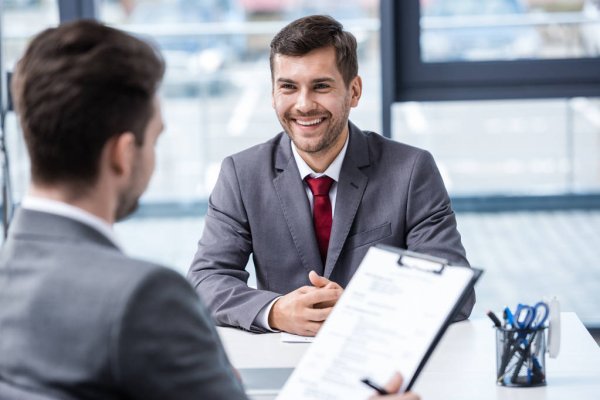 Here are the tips you need to follow to nail your answer.
1.Prepare Your Answer According to the Company and Job Role
Before attending the interview, the first thing a candidate has to do is research the company and thoroughly understand the job description. When an interviewer asks the very first question "Tell Me About Yourself", take advantage of the opportunity and tell how your skills or experience suits that particular position.
But keep your response short and precise. Your answer should be less than a minute, if any longer then the interviewer will start to lose interest. Don't repeat things and try to tell the same which is mentioned in the resume.
There is no proven rule that tells about optimal length for answering this interview question. Some say it 30 seconds or less, while others say a minute or two. Whatever it may be, you always try to engage the interviewer.
Start with your biodata and work experience, then what unique skills and experience you have, that make you apart from other candidates? How do your goals align with that of the company? How can you bring value to the company by hiring you?
2. Keep it Professional
The hiring manager is least bothered about your personal details, so highlight your skills, work experience, and how this adds value to the job role. Keep it professional.
Don't overshare the details. The hiring manager wants to listen to specifics, it's details rather than generalities, that will invite follow-up questions and get the conversation going, which will have followed by follow-up questions and get the conversation engaged. Always keep your relevant.
3. Don't Recite Your Resume
Don't repeat the same whatever you mentioned in your resume. Most of them answer it like they're giving a dissertation on their resume. Keeping your answer professional, at the same time answer why you're passionate about your work or about the company.
 While giving an answer, observe the interviewer also, if he looks bored or distracted, it might be the time to wrap it up. If you feel he is interested in any part of your answer, take the chance and explain a bit more on that topic.
 If your goal in an interview is to get selected among the applicant pool, then answering with some passion can help you do that.
4. Practice Your Answer
Don't wait until you get this question in an interview to try out your answer for the first time. But practice saying it out loud and ahead of each interview. Practice will surely make you sound more confident.
You can practice by standing in front of your mirror or ask your colleague, friend, or family member to act as an interviewer, try answering this question, hear feedback from how other people are interpreting what you're saying. Record the answer and play it back to see whether your answer sounds solid and credible to you in terms of voice modulation, grammar or conveying the right matter.
But remember There's a fine balance between practicing and memorizing. It needs to come off as very authentic and natural.
5. Know Your Audience
You can also improve your answer and make it more specific to the role and company based on what you learn as you progress through the interview process, by identifying the interest of the hiring manager.
"Tell me about yourself" is the very first question during the interview process and you do not have to give the same exact answer every time.
As with any interview question, you'll want to make sure you understand whom you're talking to. If you're speaking to a recruiter who's not immersed in the hard skills of the team you'd be joining, you might keep your answer more focused on the bigger aspects. If you're talking to a Top Management executive as part of your final round, it's probably smart to touch on why you're drawn to the overall mission of the company they run.